Ásvaldr was a sable-pointed tom with blue eyes. He was the first healer of ShadeClan, starting after an accident left him unable to fight properly for his Clan. The tom trained Ragnfríðr, who would in time succeed him of the role following his undocumented death.
Ásvaldr was also notably the adopted son of Valkyrie, and many believe it was her position that allowed him to stay in ShadeClan instead of being sent away to perish.
Description
Appearance
Coming Soon
Character
Coming Soon
Skills
Coming Soon
Biography
Backstory
Ásvaldr was a mere kitten when Helheim fell, and he was among the few lucky enough to have pity taken on them by those who destroyed the group. Valkyrie, one of the four cats mainly responsible for the collapse of hierarchy particularly took pity on young Ásvaldr and adopted him and raised him as her own kitten.
He grew up quickly and well under her care and became quite a striking young cat that bore the name of a ShadeClan soldier quite well. Ásvaldr was considered by at least some of his Clanmates to be a poster boy in his youth. However, fate seemed to have different plans for him. The poor young bloke was unlucky enough to lose a fight with a wolverine and the result was a missing right eye. At this point in ShadeClan, normally a cat that wasn't fully able would be cast out to die, but, Ásvaldr was lucky to have Valkyrie vouch for his rights.
Because of his adoptive mother, Ásvaldr remained as a ShadeClan. However, he was no longer a soldier as he couldn't perform to the standard that Eiríkr wanted his Clan to have. Instead, the young tom sought out a different path. He would become the first healer of ShadeClan after discovering the healing properties of the native herbs and flora. Ásvaldr took to his new role with pleasure, he enjoyed the pace of it. While at times he did miss his soldier duties, he wasn't prepared for the punishment that would happen if he went against the leader's word.
In time, he would train Ragnfríðr as his successor. Ásvaldr taught the young she-cat all she needed and encouraged her to explore future methods to heal their Clanmates. It is assumed that Ásvaldr enjoyed teaching and wished he was able to pass on more knowledge before his passing. It is unclear how exactly or when he passed away, however, many assume that Ásvaldr passed away from old age a short while into Agnar's rule.
Cameos
Lineage
Adoptive Mother:
Valkyrie: Deceased; Residence unknown
Relationships
Family
Coming Soon
Images
Life Image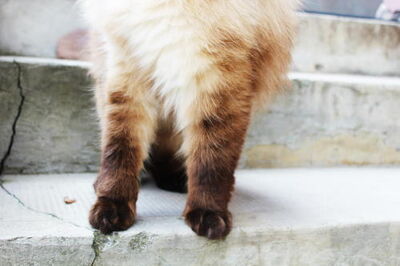 Pixels
Please do not edit this gallery unless instructed to.