Sootfur is a dark grey and white tom with green eyes.
Description
Appearance
Coming Soon
Character
Coming Soon
Abilities
Coming Soon
Biography
Roleplay
Coming Soon
Lineage
Mate:
Daughter:
Gorsekit: Deceased; StarClan resident
Children:
Unnamed kittens: Deceased; residences unknown
Mother:
Cinderfang: Deceased; StarClan resident
Relationships
Family
Sootfur sort of has a rocky relationship with his mother, at least in his mind. He knows that she considers him too soft for a ShadeClan soldier, and while he's never denied it he wishes she could accept him for the way he is rather than what he should be. The tom also knows that his mother saw her apprentice, Pheasanttail, as more of her own son than himself. Sootfur however, loves her and he hates that he does in a way. Sure, she's his mother and has given up choices and chances to raise him, but, she obviously seems resentful and it makes him feel unwanted. He wishes that one day she'll admit these feelings so that at least they can try and amend their strange relationship.
Coming Soon
Love Interests
Coming Soon
Other
Despite never really ever talking to each other, Sootfur has really mixed feelings about the tabby tom. It mainly stems from his own relationship with his mother and how he feels as though Cinderfang loves her former apprentice more as a son than himself. So, Sootfur has sort of steered clear of the younger soldier. He doesn't really want anything to do with him, but, knows he should be careful if he ever let anything slip because it isn't Pheasanttail he should worry about, but, his sister, Spiderstar.
Quotes
Coming Soon
Images
Life Image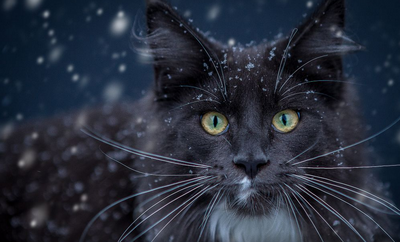 Pixels
Please do not edit this gallery unless instructed to.