Thunderstar
Affiliations
Current
MoonClan
Names
Kit:
Apprentice:
Warrior:
Leader:
Thunderkit
Thunderpaw
Thunderwhisper
Thunderstar
Life
Age
Approx. 32 Moons Old (Approx. 2.66 Years)
Status
Living
Debut
MoonClan's Founding
Family
Father
Falconclaw
Mother
Willowstorm
Sibling
Monarchsky
Mate
None
Kits
None
Roleplay
Owner
Mink
Thunderstar is a large ginger-and-white tabby tom with green eyes. He is the leader of MoonClan, the circumstances in which he became leader are unknown. He is the son of Willowstorm and Falconclaw, the older brother of Monarchsky.
He is said to be the first reincarnation of Khothos, the primordial and lone ruler of the sky, because of this it is believed that Thunderstar holds the power of all the primordials in his paws and is has a closer connection than any reincarnated being.
Description
Appearance
Coming Soon
Character
Coming Soon
Abilities
Coming Soon
Life/Biography
Roleplay
Coming Soon
Leader Info
Coming Soon
Lineage
Coming Soon
Quotes
Coming Soon
Cameos
Coming Soon
Relationships
Coming Soon
Trivia
He is poly and bisexual, but has a leaning preference towards she-cats.
Images
Life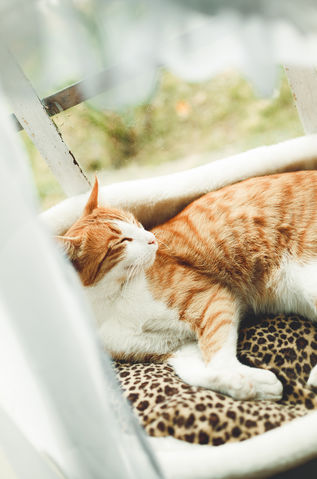 Character Pixels
Please do not edit this gallery unless instructed to.